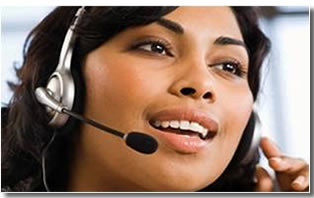 Miami Direct Furniture.com is considered the most reliable online furniture company in South Florida. We have earned our name by exporting fine quality furniture at unbeatable prices throughout South America and the Caribbean. We have recently extended our services to the Turks and Caicos Island, Bahamas and surrounding family islands, and Jamaica WI. We will continue to offer exceptional service to our neighbors and friends and continue to provide quality furniture at affordable prices.
We give maximum priority to customer satisfaction. Our highly trained staff is ready to assist you with any questions regarding your purchases. You can be assured that our goal is to provide you with a wonderful experience, and keep you coming back for all your future furniture purchases. We offer the highest quality furniture, a vast array of styles, and excellent value.
At Miami Direct Furniture we understand that your goal is to have a warm and inviting home – not just a house. Our customer service representatives are willing to assist you with all of your furniture needs, making your furniture shopping experience a pleasurable one.
Refund Policy
You may receive a total refund of any monies for furnishings purchased online, only if you cancel the sale within 48 hours of the date of purchase. If you charge your purchase, we will credit your charge account. All other refunds will be made by check and mailed from our main office. If you do not cancel the sale within 48 hours, only 80% of the purchase price will be refunded to you. If you change your mind and wish to cancel an order within 48 hours, we will be able to confirm cancellation without penalty. No refunds are available and sales cannot be cancelled after merchandise has been delivered. Special orders cannot be refunded.
Prices on our website
Prices and availability of products and services are subject to change without notice. Errors will be corrected where discovered, and Miami Direct Furniture reserves the right to revoke any stated offer and to correct any errors, inaccuracies or omissions including after an order has been submitted and whether or not the order has been confirmed and your credit card charged.
Privacy Statement
Miami Direct Furniture is committed to providing you with excellent service for all of our products. Because we respect your privacy, Miami Direct Furniture has created this privacy statement to inform you and demonstrate our company's commitment to privacy for the entire Miami Direct Furniture website.
The following discloses the information gathering and dissemination practices for this web site:
www.miamidirectfurniture.com
We do not collect any personal information from a visitor to our site unless that visitor explicitly and intentionally provides it. Under no circumstances do we collect any personal data revealing racial or ethnic origin, political opinions, religious or philosophical beliefs. If you are simply browsing our site, we do not gather any personal information about you.
There are two ways in which you may explicitly and intentionally provide us with and consent to our collection of certain personal information:
(1) Ordering / Purchasing (if you are using our payment services)
If you use our payment services for online transactions, we may provide your personal information to appropriate financial institutions, processors, and third parties under contract with Miami Direct Furniture for providing a subset of the payment services(for example, credit authorization and fraud screening). Financial information that is collected is used to verify the users' identity and bill the user for merchandise and services. For financial institutions and processors, the use of personally identifiable consumer information is governed by federal and state privacy laws. For other third parties under contract with Miami Direct Furniture , the use and distribution of your personal information will be used by such entity for its internal use related to fulfilling the transaction services for Miami Direct Furniture, will be treated as confidential by this entity, and will be transferred between Miami Direct Furniture and this entity only via encrypted means. We may also permit the merchant through which you placed your order to review the personal information you provide. The merchant's use of your personal information should be governed by your agreement with the merchant.
Our site uses an order form for customers to request information, products, and services. We collect visitors' contact information (like their e-mail address) and financial information (like their account or credit card numbers). Contact information from the order form is used to send orders to our customers. The customers' contact information is also used to contact the visitor during business hours for either customer service support or any order processing questions we may have. The customer will also be contacted to confirm the delivery/pick up date. Financial information that is collected is used to verify the users' identity and bill the user for merchandise and services.
(2) Registration (if you request future mailings from us)
Privacy is of great concern to most internet users. We at Miami Direct Furniture are acutely aware of the privacy concerns of our customers and other visitors to our website. Whether you are a customer or a visitor to our site, we assure you that we do not collect personal information from you unless you provide it to us. Our site's registration form requires users to give us contact information (such as name and e-mail address). We use customer contact information from the registration form to send the user information about upcoming sales and company updates.
Your Ability to Opt-Out of Further Notifications
From time-to-time, we notify our subscribers of new merchandise, updates and upcoming sales. If you would like to opt-out of being notified, please contact us via email info@miamidirectfurniture.com.
Disclosure by Law and Protection of Miami Direct Furniture and Others.
If we are required by law to disclose certain information to local, state, federal, national or international government or law enforcement authorities, we will do so in order to investigate, prevent, or take action regarding illegal activities or suspected fraud.
Links To Other Sites
This site may contain links to other sites. Miami Direct Furniture is not responsible for the privacy practices, privacy statements, or the content of such websites.
You should be assured that we do not provide or sell information about our customers or visitors to our site.
Changes to this Privacy Statement
If a material change is made to this Privacy Statement and/or the way we use our customers' personally identifiable information then, we will post prominent notice of the nature of such change on the first page of this Privacy Statement and also on our home page.